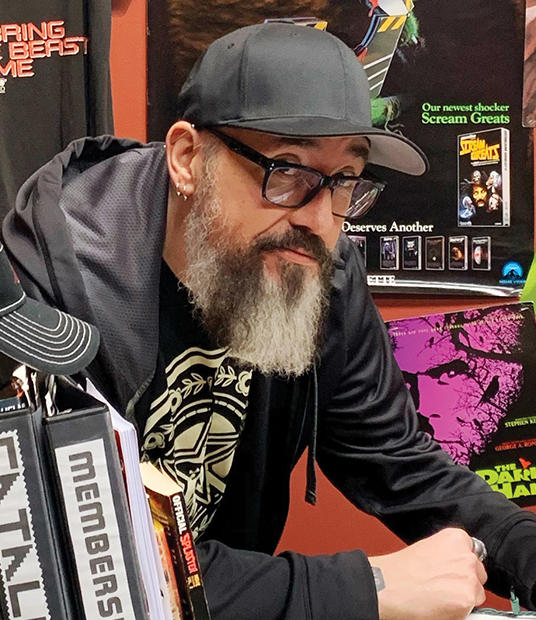 John J. Hill
Creative Director: AMC Networks Publishing
John J. Hill is a Portland, OR based creative director / producer / designer working in comics, technology, publishing and entertainment. An alumnus of the University of Michigan, he has been the creative lead for 52mm, Eruptor Entertainment, Big Stage Entertainment, Crayon Pixel, and Printed in Blood.
John is best known for working in the comic book industry on logos, branding, trade paperback design, and lettering for Harley Quinn, Batman, Superman, Robin, Batgirl, Swamp Thing, StarCraft, Overwatch, Nailbiter, Painkiller Jane, God Country, and Crossover to name just a few. He is also currently working with AMC Networks on multiple projects and was the creative director for their publishing division's debut book The Art of AMC's The Walking Dead Universe.
John has worked with Adobe, AfterShock, Atlantic Records, DC Comics, Disney, The Hollywood Theatre, GM, Image Comics, Legendary, NHL, Paperfilms. Random House, and many others. His work has been shown at the Art Directors Club, Cooper-Hewitt National Design Museum, Ward-Nasse Gallery, and the Low Res Film Festival.